Enable RAS Connection Manager on - OpenVPN for Windows 8
Enable Network Connections Service - OpenVPN for Windows 8
Administrator Permissions
Connecting OpenVPN
Editing the Server IP
Setting up multiple VPN servers
Creating the OpenVPN 'No UAC Nag Screen' startup rule
Disable User Account Control (UAC)
OpenVPN - Enable Network Connections Service Windows 8.
1. Enable Network Connections
You may find that you do not have any routing once connected, if that is the case with your connection you should ensure 'Netowrk Connections' is set to 'Automatic' and its enabled. Start by opening 'services.msc'.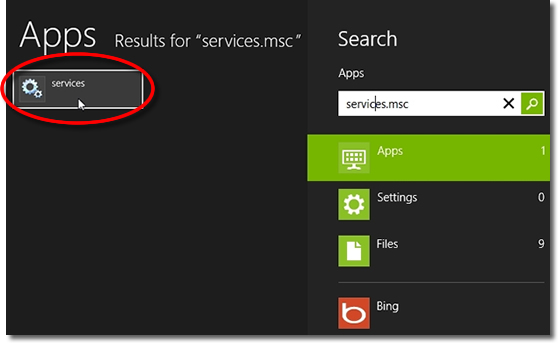 2. Locate Network Connections
Double click onto 'Network Connections' from the list of services.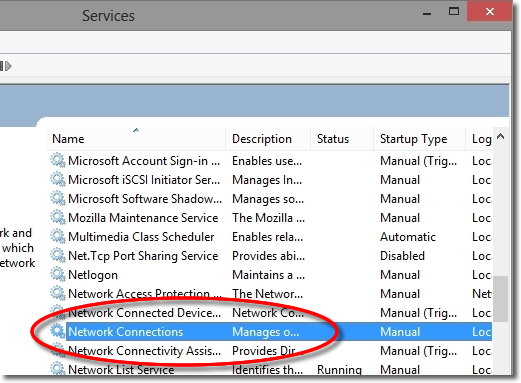 3. Startup Type
Change the 'Startup Type' from 'manual' over to 'Automatic'.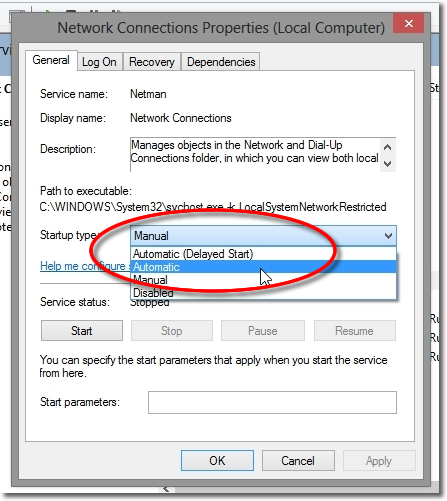 4. Start the service
Click onto the 'Start' button to start the service.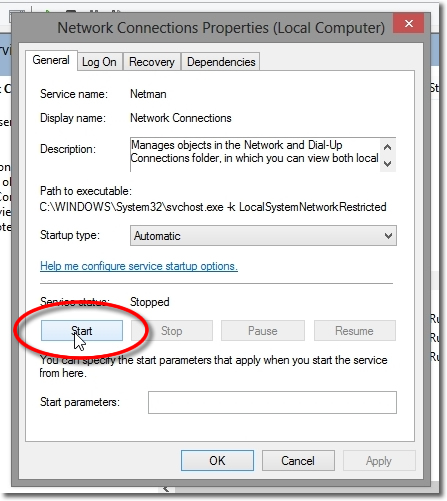 5. Apply the Changes
Click onto the 'Apply' button and close the services windows. You have now fixed the routing issue, you can reconnect to the VPN and check the routing is ok!.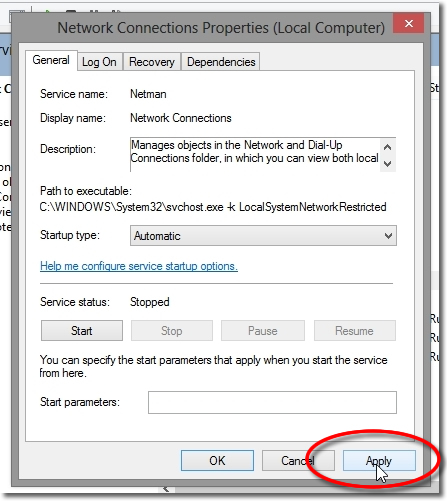 [END]